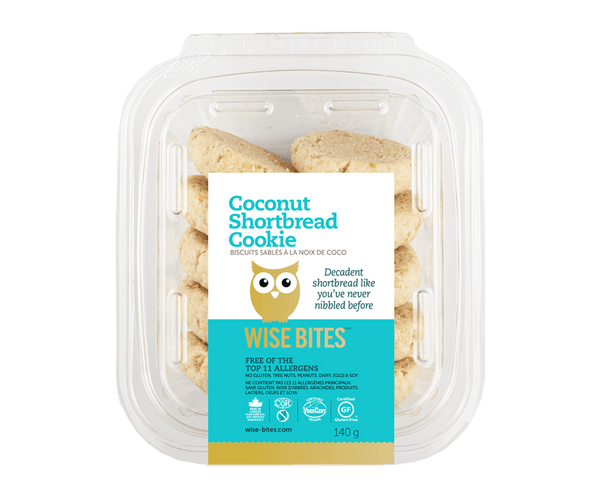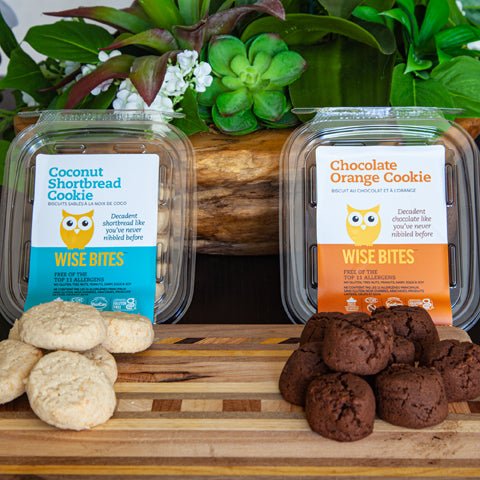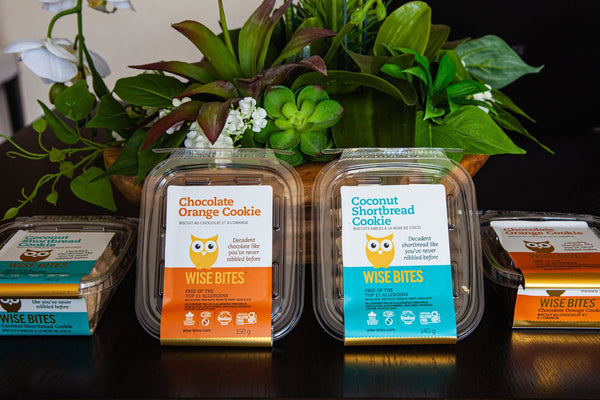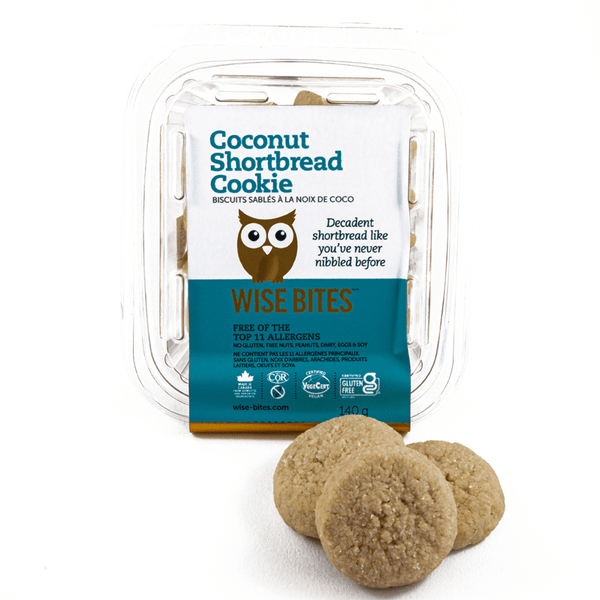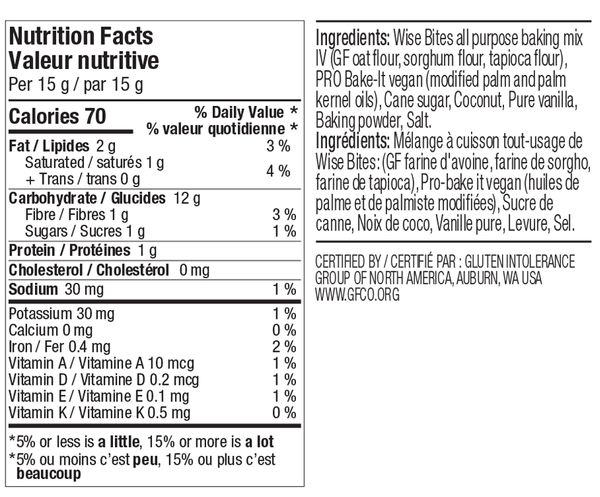 The ultimate guilt-free snack, our vegan, plant-Based Coconut Shortbread cookies are the perfect combination of melt-in-your-mouth goodness and nutritiousness!
Made with gluten-free oats containing the powerful soluble fiber beta-glucan, and quinoa flour which is super high in protein and delivers all nine essential amino acids.

Not to mention, these treats are free from 13 of the top known allergens and non-GMO, making them the perfect snack for everyone.

Ingredients: Wise Bites All Purpose Baking Mix IV: (GV Oat Flour, Sorghum Flour, Tapioca Flour), PRO Bake-It Vegan (modified palm oil and palm kernel oils), Cane Sugar, Coconut, Vanilla Extract, Baking Powder, Salt.