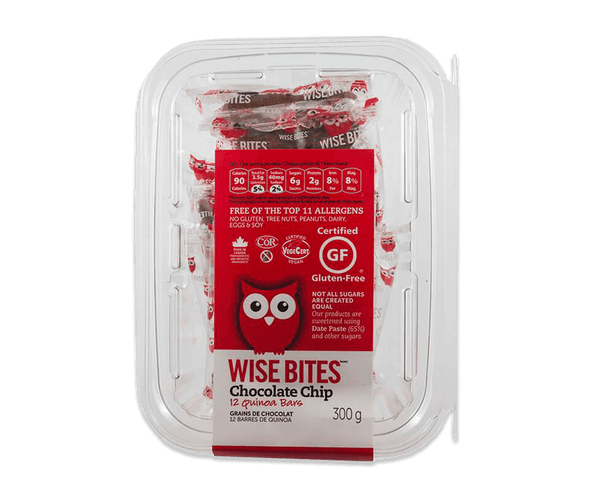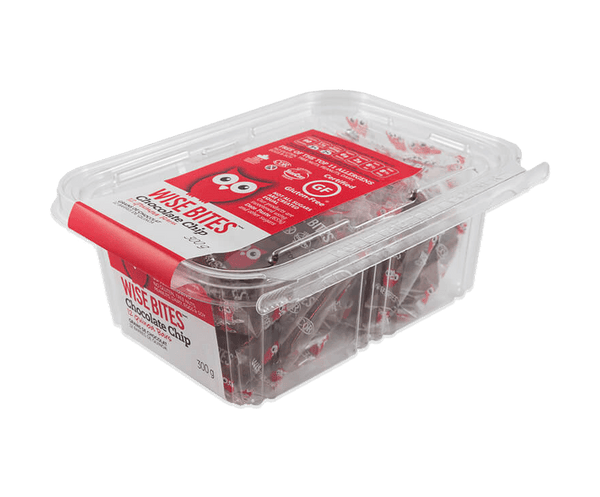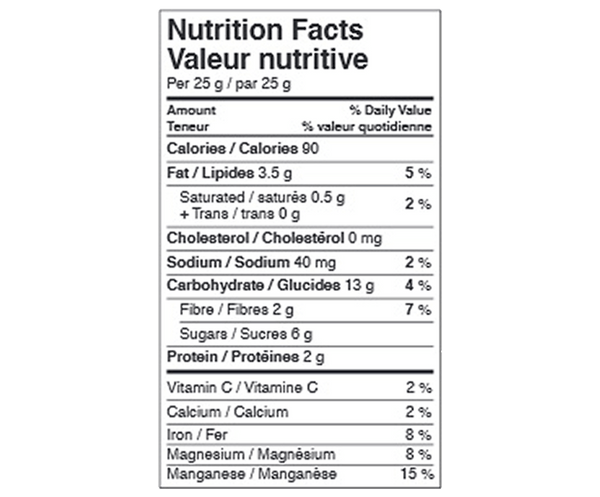 Our freshly baked, all natural Chocolate Chip Quinoa Bars will satisfy your sweet cravings. High fiber and protein and deliciously low in sugar and fat.
These all-natural treats are sweetened with dates and loaded with dairy-free, soy-free chocolate chips. Plus, they're vegan, plant-based, non-GMO, and free from 13 of the top known allergens!
Take them anywhere with confidence - perfect for school lunches, snacks, or on-the-go. Stock up and freeze them for six months! Each container comes with 12 bars, wrapped in six packages, clearly labeled with vegan, gluten-free, and Kosher symbols.
Free from added artificial sweeteners, preservatives, fillers, or colorings.

Ingredients: Wise Bites All Purpose Baking Mix: (Organic Quinoa, Sorghum, Tapioca Flour, Xanthan Gum), Date Paste (Dates, Water, Citric Acid), Water, Chocolate Chips (Evaporated Cane Juice, Natural Chocolate Liquor, Cocoa Butter), Cane Sugar, Vegetable Oil (Sunflower), Pea Protein, Maple Syrup, Pure Vanilla, Acacia Gum, Baking Soda, Salt, Cinnamon, Organic Spice.