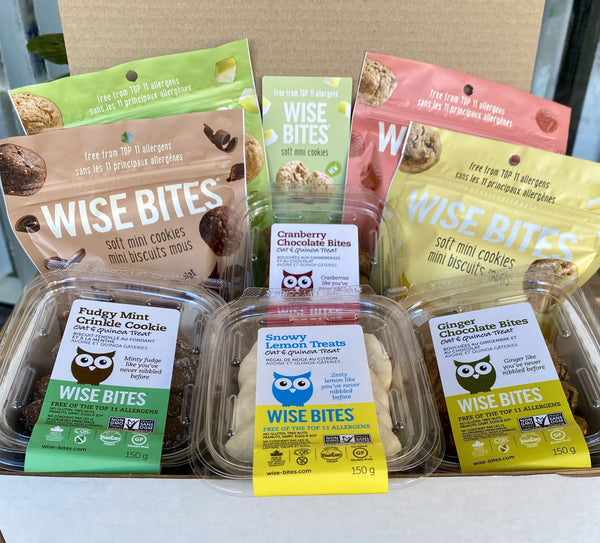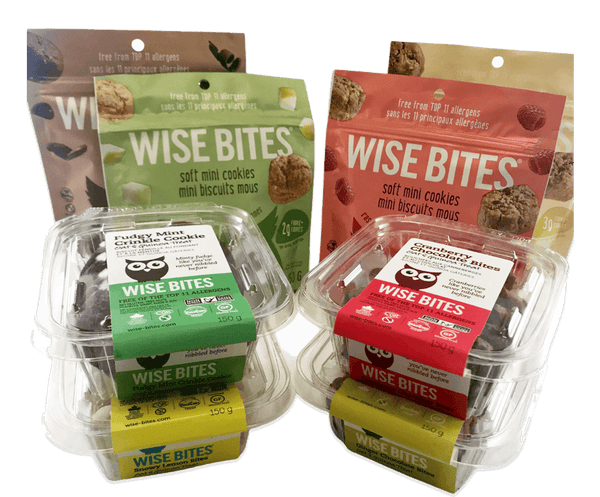 Wise Bites Gift Baking Box features 80 cookies! It includes 4 Bags of Soft Mini Cookies (one each of Raspberry Pie, Apple Pie, Lemon and Chocolate) plus 4 packs of our delectable Small Treats (Fudgy Mint, Snowy Lemon, Cranberry Chocolate and Ginger Chocolate).

Our soft mini cookies are the take-anywhere snack you've been looking for! Made with nutritious oats and lightly sweetened with dried fruit, you get all the taste and none of the guilt. The resealable bag keeps them fresh. 
We originally designed our Small Treats line for the holiday season, but our customers couldn't stand to see them go! Enjoy these small indulgences along with the many benefits of oats and quinoa. 
FREE SHIPPING FOR ORDERS OVER $50  (WITHIN CANADA)