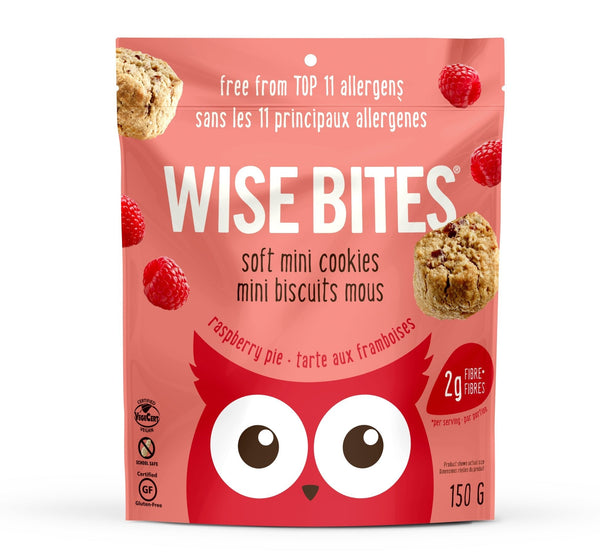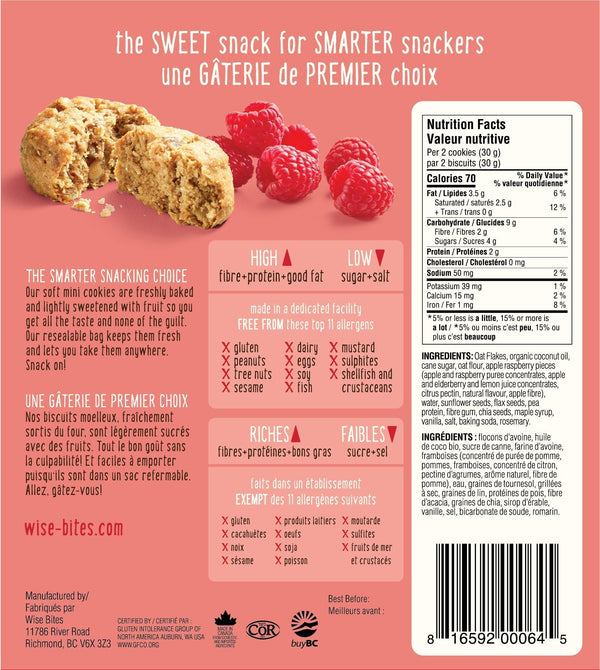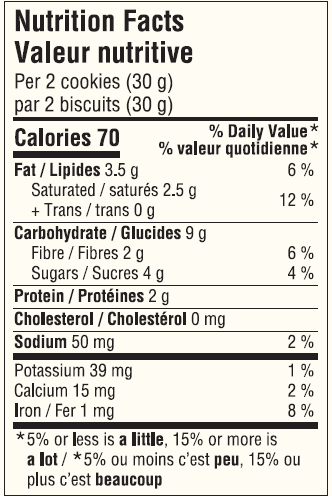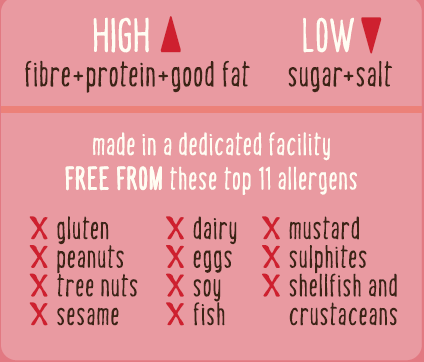 Indulge guilt-free in our vegan and completely plant-based Raspberry Pie Soft Mini Cookies 4 Pack!
Made with nutritious oats and sweetened with dried fruit, these cookies are vegan, plant-based, non-gmo, and free from the top 11 allergens.
Packed with raspberry-pie-flavored goodness that comes from natural raspberry puree concentrate. With added protein and fiber, they're a perfect on-the-go snack. Resealable bag included. Snack on! High in fiber, protein, and good fat, and low in sugar and salt. Now that's Wise Snacking!

Ingredients: Oat flakes, organic coconut oil, cane sugar, oat flour, apple raspberry pieces (apple and raspberry puree concentrate, apple, elderberry and lemon juice concentrates, citrus pectin, natural flavour, apple fibre), water, sunflower seeds, flax seeds, pea protein, fibre gum, chia seeds, maple syrup, vanilla, salt, cinnamon, baking soda, rosemary.