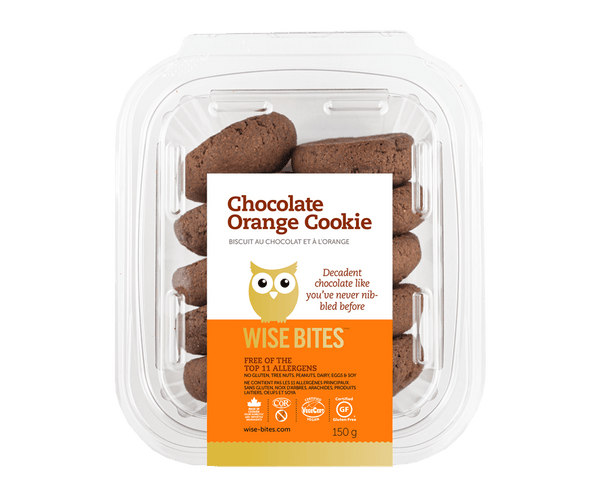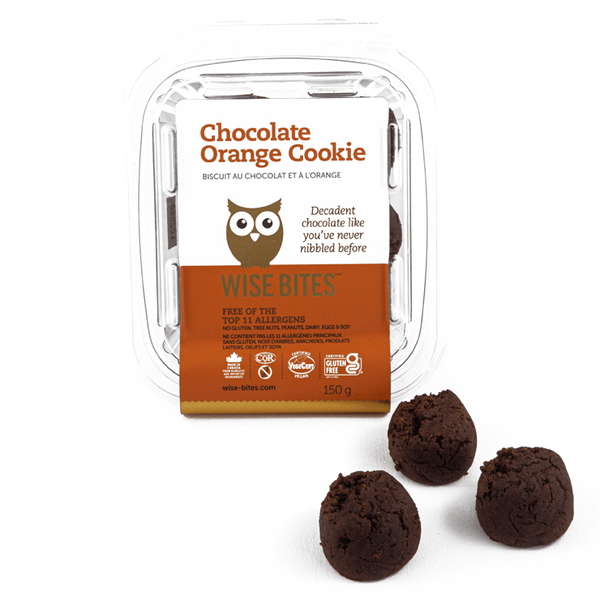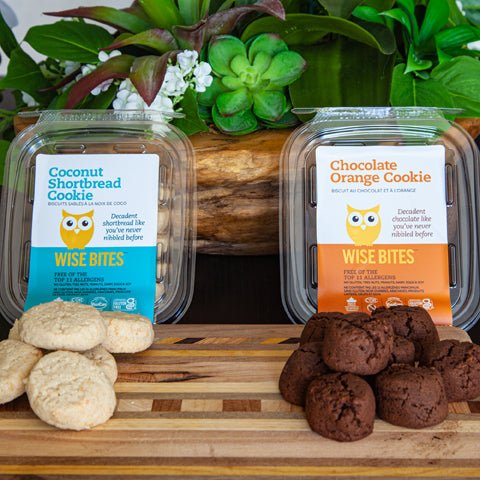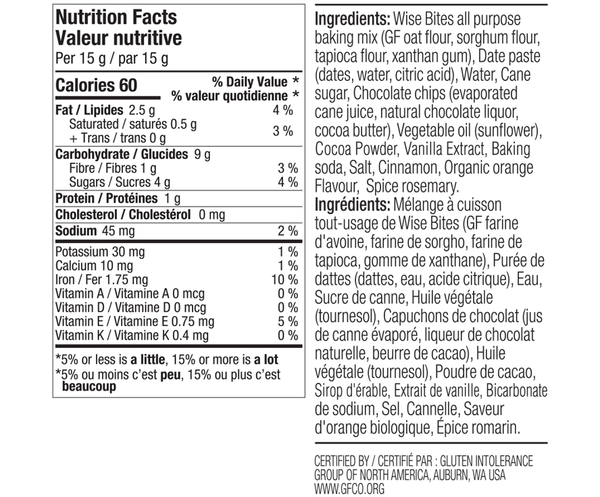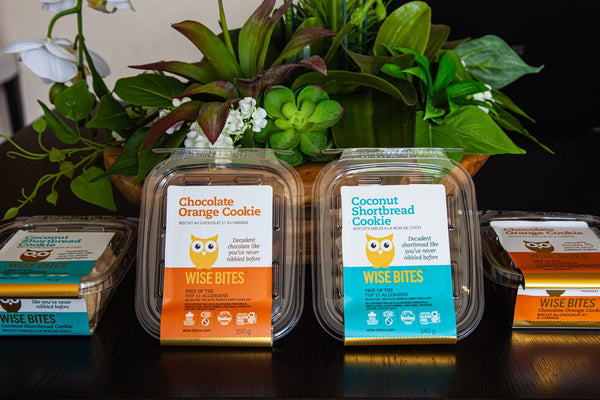 Indulge in our vegan and plant-based Chocolate Orange Cookies! Made with fudgy-like chocolate and organic orange flavor, these cookies deliver a light citrus note, making them a household favorite.
Our gluten-free oats are loaded with beta-glucan, a powerful soluble fiber that comes with all the goodness of oats. Not to mention, our quinoa flour is super high in protein and all nine essential amino acids.
Free from 13 top allergens and non-GMO, these cookie bars are the perfect guilt-free treat for any occasion.

Ingredients: Wise Bites All Purpose Baking Mix: (GF Oat Flour, Sorghum Flour, Tapioca Flour, Xanthan Gum), Date Paste (Dates, Water, Citric Acid), Water, Cane Sugar, Chocolate Chips (Evaporated Cane Juice, Natural Chocolate Liquor, Cocoa Butter), Vegetable Oil (Sunflower), Cocoa Powder, Vanilla Extract, Baking Soda, Salt, Cinnamon, Organic Orange Flavour, Spice Rosemary.