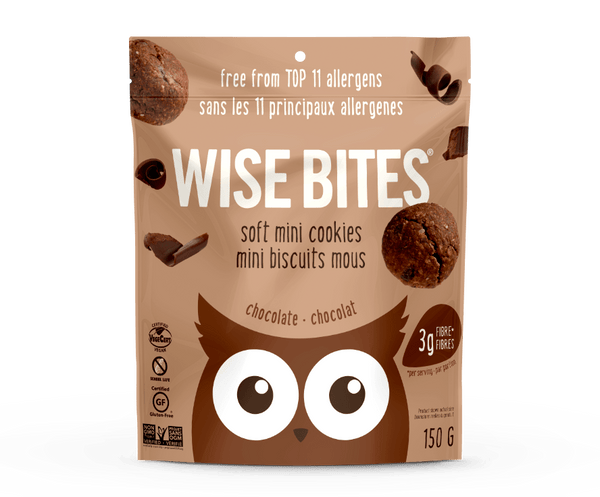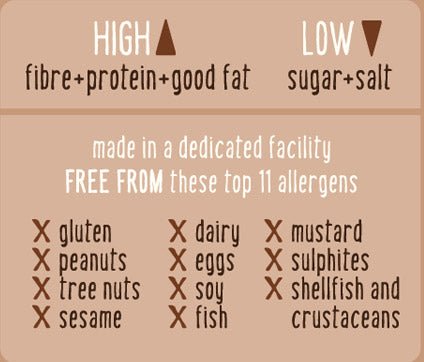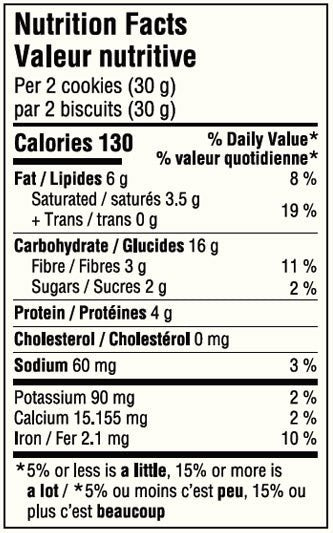 Indulge in guilt-free snacking with our vegan and completely plant-based Soft Mini Chocolate Cookies!
Packed with nutritious oats and real dairy-free chocolate, each bite will leave you craving for more. With added protein and fiber, they're the perfect on-the-go snack. Plus, they're vegan, plant-based, non-GMO, and free from 11 of the top known allergens.
High in fiber, protein, and good fats, and low in sugar and salt. Resealable bag included for ultimate freshness.

Ingredients: GF oat flakes, GF oat flour, water, organic coconut oil, encapsulated stevia (erythritol, chicory root fibre, stevia extract), raisins, sunflower seeds, flax seeds, cocoa, cane sugar, pea protein, chia seeds, chicory root syrup, pure vanilla, baking soda, salt, rosemary.