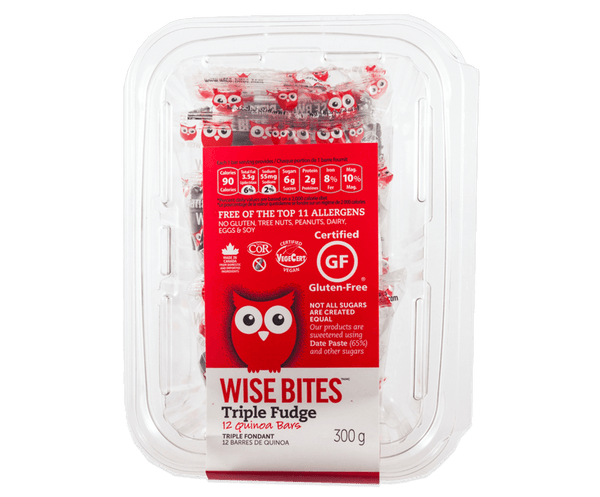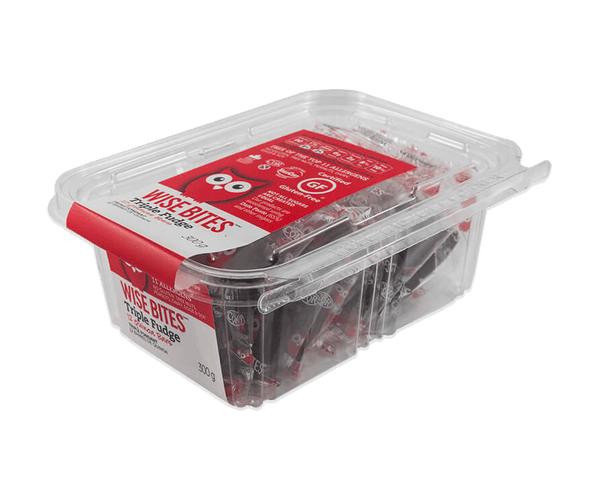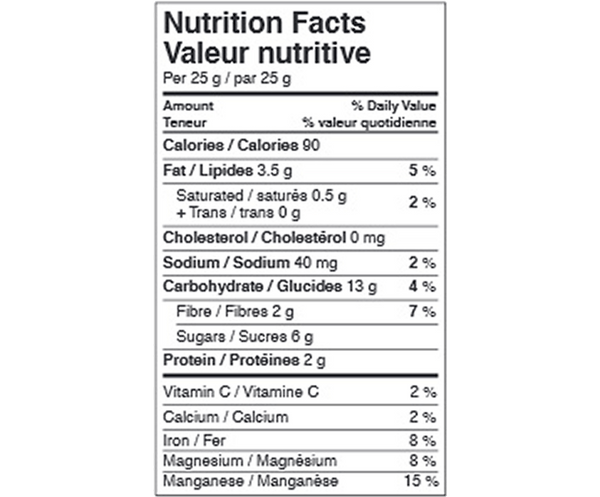 Indulge in the ultimate chocolate experience with our Triple Fudge Quinoa Super Cookie Bars!
Made with organic powdered cocoa and dairy-free chocolate chips, these bars are perfect for serious chocolate lovers. But that's not all, they're also vegan, plant-based, non-GMO and free from 13 of the top known allergens!
Enjoy them with peace of mind anywhere because they're gluten-free, peanut-free, tree nut-free, dairy-free, egg-free, and soy-free! Perfect for school lunches or snacks, and with no added artificial sweeteners or preservatives. Each container includes 12 bars in six cello-wrapped packages, clearly marked with peanut-free, tree-nut free, vegan, gluten-free and Kosher symbols.
Trust us, you won't be able to resist these freshly baked, guilt-free treats.

Ingredients: Wise Bites All Purpose Baking Mix (Organic Quinoa, Sorghum, Tapioca, Xanthan Gum), Water, Date Paste (Dates, Water, Citric Acid), Chocolate Chips (Evaporated Cane Juice, Natural Chocolate Liquor, Cocoa Butter), Cane Sugar, Vegetable Oil (Sunflower), Maple Syrup, Cocoa, Pea Protein, Pure Vanilla, Acacia Gum, Baking Soda, Salt, Cinnamon, Organic Spice.